Place your finger on the picture to Zoom in on your mobile phone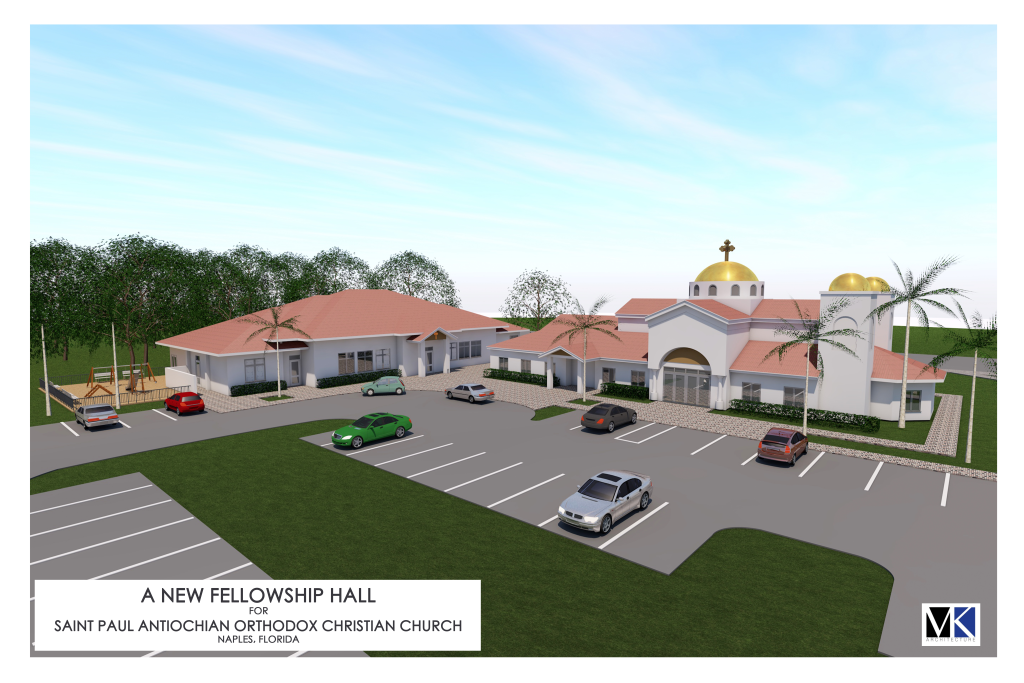 Total Square Footage: 7,100
Total Cost: $2,600,000
Total Pledged & Donated: $1,690,000
Donations Needed: $410,000 (AND a $500,000 mortgage)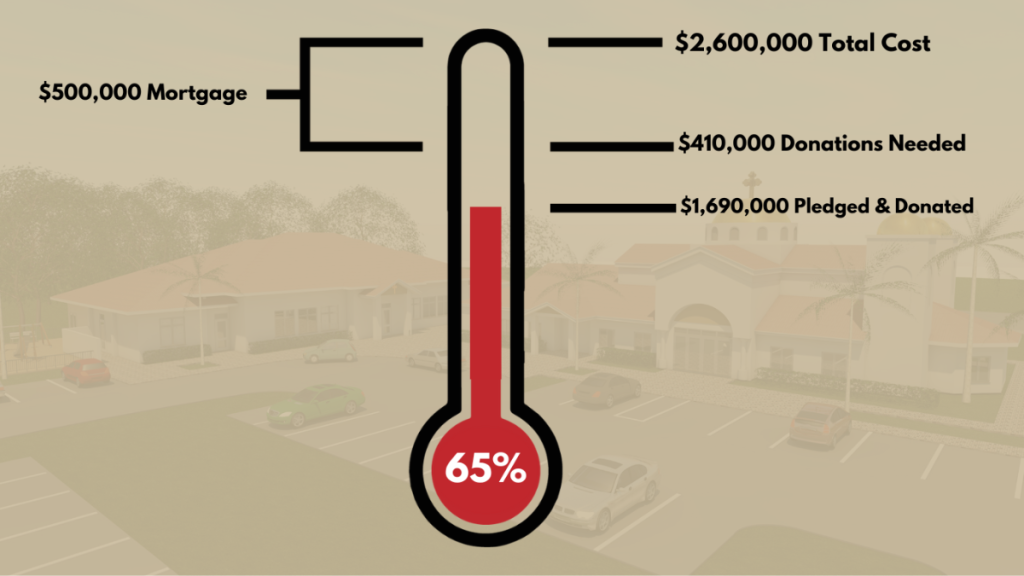 Two ways to help make this beautiful vision a reality:
Scroll further down and select "Give to Building Campaign" in the donation box.
Consider making a financial pledge to fulfill over the course of two (or three) HERE!
For questions or to make a pledge towards making this vision a reality, contact our Building Committee Chairman, Joseph Ablan (ablan.joseph@gmail.com) or Fr. Paul Girgis (frpaulgirgis@gmail.com).
A NOTE OF ENCOURAGEMENT FROM FR. PAUL
Dear ones,
By the grace of God, these last several years our St. Paul Church has experienced an absolute explosion in families joining and newcomers converting to Orthodox Christianity. Our parish family has grown so much! With such growth come new "problems" – good "problems" in fact – we NEED MORE SPACE!
This is an exciting time for the entire community – not only for the St. Paul parish family – as we simply desire to pour forth endless amounts of warmth and hospitality to all who come through the doors.
Not only do we need more space, but the times have rapidly changed so much so that we now find ourselves in an extremely serious situation.
The truth is, we do not know what tomorrow will hold but it is here – now – today – that the Lord is calling each one of us to do what is "good".
"…whereas you do not know what will happen tomorrow. For what is your life? It is even a vapor that appears for a little time and then vanishes away. Instead you ought to say, "If the Lord wills, we shall live and do this or that." But now you boast in your arrogance. All such boasting is evil. Therefore, to him who knows to do good and does not do it, to him it is sin." (James 4:14-17).
The Lord is calling us to do what is good not only for today but for future generations.
The Lord is calling us to deepen our commitment to further establish this vibrant community as an "ARK" against the raging waters of a perverted and secular society, a fortress of protection against the evil days we find ourselves living in.
WE HAVE TO PROTECT AND PRESERVE OUR CHILDREN AND EDUCATE THEM IN THE FAITH!
Brothers and sisters, you who love goodness and cherish the Gospel of Christ. You who desire to preserve, protect, and educate our children against the wiles of this delusional and confusing age. ARISE FROM SLUMBER!
A strong rain from the Heavens is crashing down upon the earth, the water-level is rising, answer the Lord's call as did the friend-of-God Noah, and sacrificially build this ARK with the means the Lord has blessed you with.
You know what to do – let's do it.
+Fr. Paul Girgis
Parish Priest
Check-out the beautiful video below!
Some details have been updated but the message remains the same!
View Fr. Paul's sermon on "Building a Sacred Community" HERE