ELEVATION OF THE LIFE-GIVING CROSS
Tonight:
Festal Orthros 6:00PM
Divine Liturgy 7:00PM
*No Bible Study Tonight
 
Today, on the eve of the actual Feast, we celebrate the Elevation of the Holy Cross. There are two events commemorated on this Feast in connection with the honorable Cross of our Lord:
The finding of the Cross by the Empress Helena in the Holy Land around 326 A.D.
St. Helen and St. Makarios uncovering the Life-giving Cross of Christ
The return of the Cross from Persia to Jerusalem in the year 628 A.D.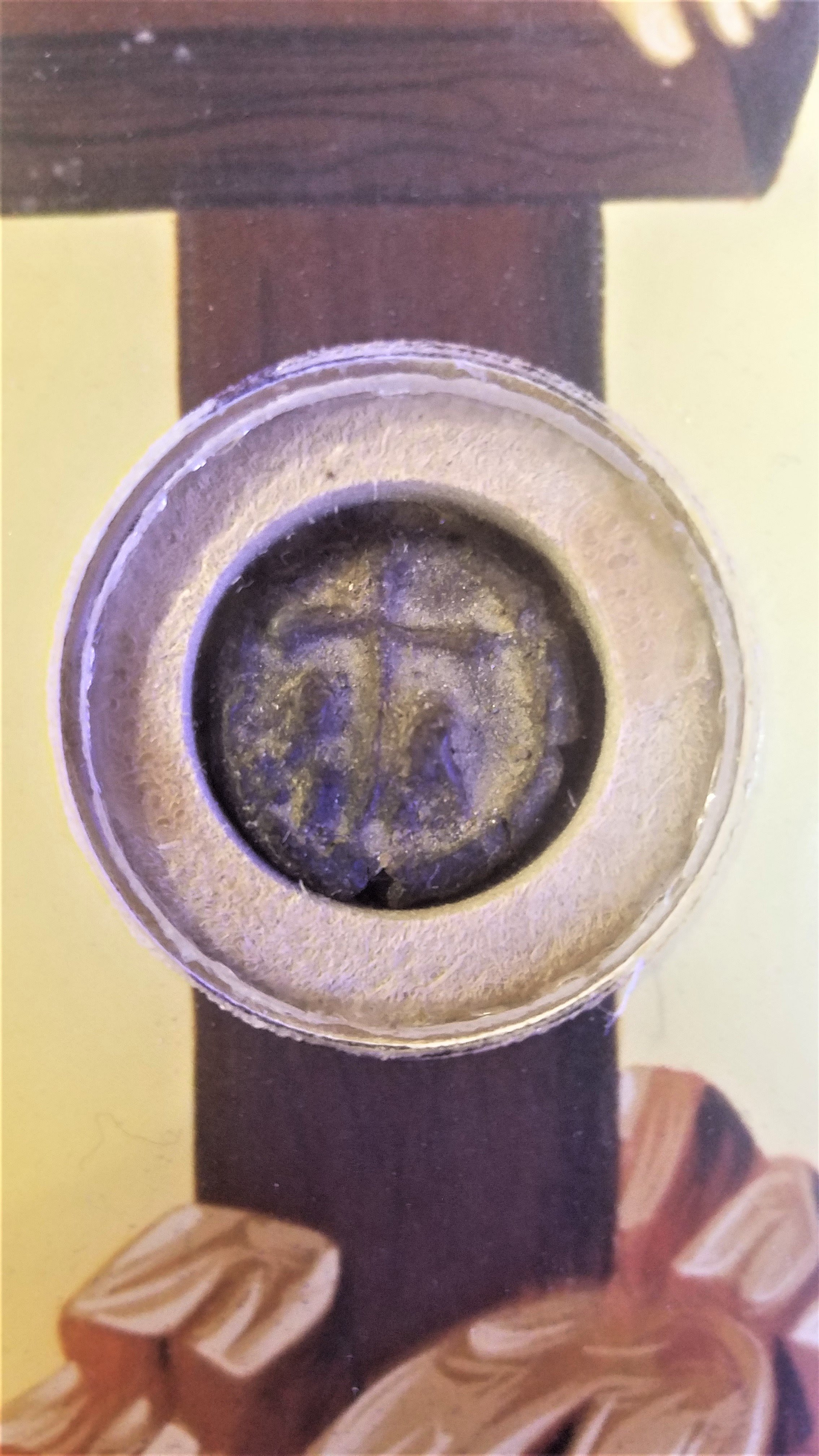 "Pilgrims token" containing a piece of the True Cross of Christ distributed to the faithful pilgrims on occasion of the victorious return of the precious Cross (St. Paul Church, Naples)
While in the Holy Land, the Empress Helena learned that the Holy Cross was buried underneath the temple of the pagan goddess Venus built on Golgotha. She demanded it be torn down and the Cross be excavated. The search turned up three crosses. Uncertain which was the true Cross, the Patriarch Marcarius ordered that each cross be placed on the corpse in a funeral procession passing by. The first two produced nothing, but the third brought the man back to life, thus determining that this was the very Cross on which our Savior brought life to the world.
Later, King Chozroes conquered Jerusalem, took the people into slavery and carried off the Lord's Cross to Persia. In 628, the Greek Emperor Heraclius defeated Chozroes, and brought the Cross back to Jerusalem with great ceremony. Heraclius was carrying the Cross on his back when, suddenly, he froze. The Patriarch Zacharias saw an angel directing the emperor to take off his robes and walk with the same extreme humility with which our Savior bore His Cross. The emperor complied, and was able to finish the procession to the Church of the Resurrection on Golgotha, where he restored the Holy Cross.
By the power of Thy Cross, O Christ God, have mercy upon us, and save us. Amen.